How Car Subscriptions Are Boosting EV Adoption Rates
August 17, 2022
How Car Subscriptions Are Boosting EV Adoption Rates
Governments and individuals around the globe are looking to adjust their mobility practices to curb pollution and mitigate climate change. The EU just announced its plan to ban the sale of new internal combustion engine (ICE) cars by 2035. In the U.S., President Biden set a goal last year for 50% of new car sales in the US to be electric vehicles (EVs) by 2030.
The industry is following suit. Luxury and mid-market automakers are pledging to shift production to EVs in the coming decades. At home and abroad, the writing is on the wall for the future of transportation, and the U.S. aims to ramp up its national charging infrastructure in the coming years to facilitate this cultural shift. But what does it really mean as a society to get that many people behind the wheel of EVs, many of whom will never have driven one before? 
For Lucas Donat, CMO of the Tesla car subscription service Autonomy, the mission is pressing. He remembers a 1970s childhood blanketed in L.A.'s pollution. "After a day of swimming, your lungs would hurt. I had no idea it was because of all of the smog," he said. Back then, catalytic converters were just coming onto the scene, and Donat also recalls the shift from leaeded to unleaded gas. Today, with EVs, cars continue to become cleaner.
But the operational lift required to get people into cleaner cars will require a human-first approach, which revolves around accessibility. It is not enough to produce more EVs; the industry needs to make it easier for people to try them out, accelerating adoption. Car subscription companies are poised to do just that.
Overall, scientists agree that the environmental effects of gas-powered cars are straining air quality and exacerbating global warming. So why aren't more people switching over to EVs, which have a smaller carbon footprint?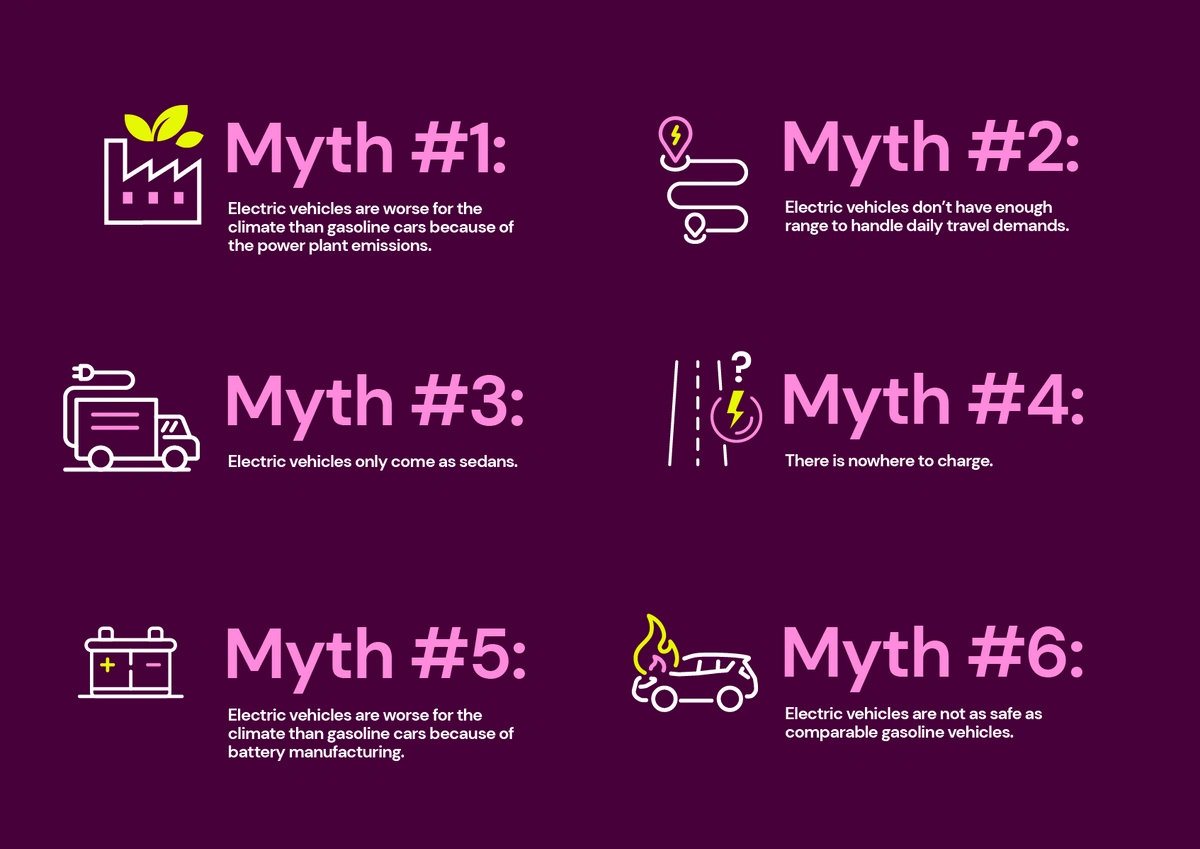 One reason comes down to production. With EV demand surpassing supply right now, wait times for many desirable models stretch months or even years. As gas prices continue rising, the popularity of EVs shows no sign of slowing, and global sales have grown exponentially over the last few years. For Tesla, America's top-selling EV brand, this popularity means you could be waiting until next spring to get your car. 
Along with supply shortages, another barrier to large-scale EV adoption is price. "You pay a premium to drive electric right now," Donat said. With the average price for a new EV ringing in at $65,000 — well above the $47,000 average new car price across all vehicles — cost can be a prohibitive factor as people consider going electric.
 EV subscription services are addressing barriers like wait times and high costs to accelerate the adoption of EVs and help individuals get behind the wheel of cleaner cars. 
For Autonomy, this looks like giving subscribers access to a Tesla Model 3 on a month-to-month basis for a customizable price, and the process is completely digital. With an Autonomy Tesla, you'll get your Tesla Model 3 much faster than the average lease or purchase, and you won't be stuck in a year-long contract.
Autonomy "can solve for perceptions that you're on a waiting list for a year, or that you can't afford it, or you're not sure and you don't want to get locked into a long-term commitment," Donat said. "We dissolve all of those barriers for people." 
Autonomy Increases Access to EVs to Accelerate Widespread Adoption 
EV subscription services are among the many creative solutions emerging to help move our society toward cleaner transportation practices. "In our case, there are a lot of people who are considering EVs, but they have a lot of questions and barriers to trial," Donat said. "Our mission is to grow the market more rapidly, to get people into EVs who would otherwise remain fence-sitters."
But for EV adoption to really take hold, the infrastructure for chargers needs to follow, he noted, particularly in more isolated areas. "There will be a flood of innovation" to solve this challenge, Donat said. Things like "the ability to have charging lanes on freeways, or where you're recharging when you're stopped at the light" could be on the horizon, making it even easier to charge your EV. 
There are currently 46,000 public charging stations across the U.S., and the global EV charging infrastructure market is projected to hit nearly $148 billion in total value by 2030, highlighting the anticipation of mass EV adoption.
In general, Donat's forecast for the shift to cleaner cars is optimistic. "We're just at the nascent stages of EV adoption," he said. "You're going to start to see rapid adoption over the next decade." Companies like Autonomy are enhancing accessibility to facilitate this rapid adoption as soon as possible.
Whether it's the more flexible time commitment, the customizable pricing structure, or the expedience of getting a Tesla through Autonomy, the subscription service offers many benefits over traditional buying or leasing. Additionally, an Autonomy subscription covers title, registration, routine maintenance, and limited roadside assistance, bundling many of the costs of driving into the subscription price.
Autonomy offers the Tesla Model 3 and Model Y at the moment, and plans are in place to offer other EVs in the future. Donat mentioned getting drivers into cheaper vehicles, such as the Chevy Bolt, for lower monthly payments, so diversifying the fleet in terms of price point may be on the horizon as well. 
For Autonomy, making EVs more accessible is the core mission. "I can see a day when automobiles are not contributing to pollution," Donat said. And EV subscription services like Autonomy will help us reach that day sooner.
Baylor Knobloch
Baylor is an experienced storyteller working as a writer and editor for Sharp Pen with a background in journalism and media production. When not crafting tech communications, she writes and edits for online publications In The Know and Humor Darling. Baylor earned her BA at Brown University.