2022 New York Auto Show: 2022 INDI EV One
April 13, 2022
2022 New York Auto Show: 2022 INDI EV One
What's The Buzz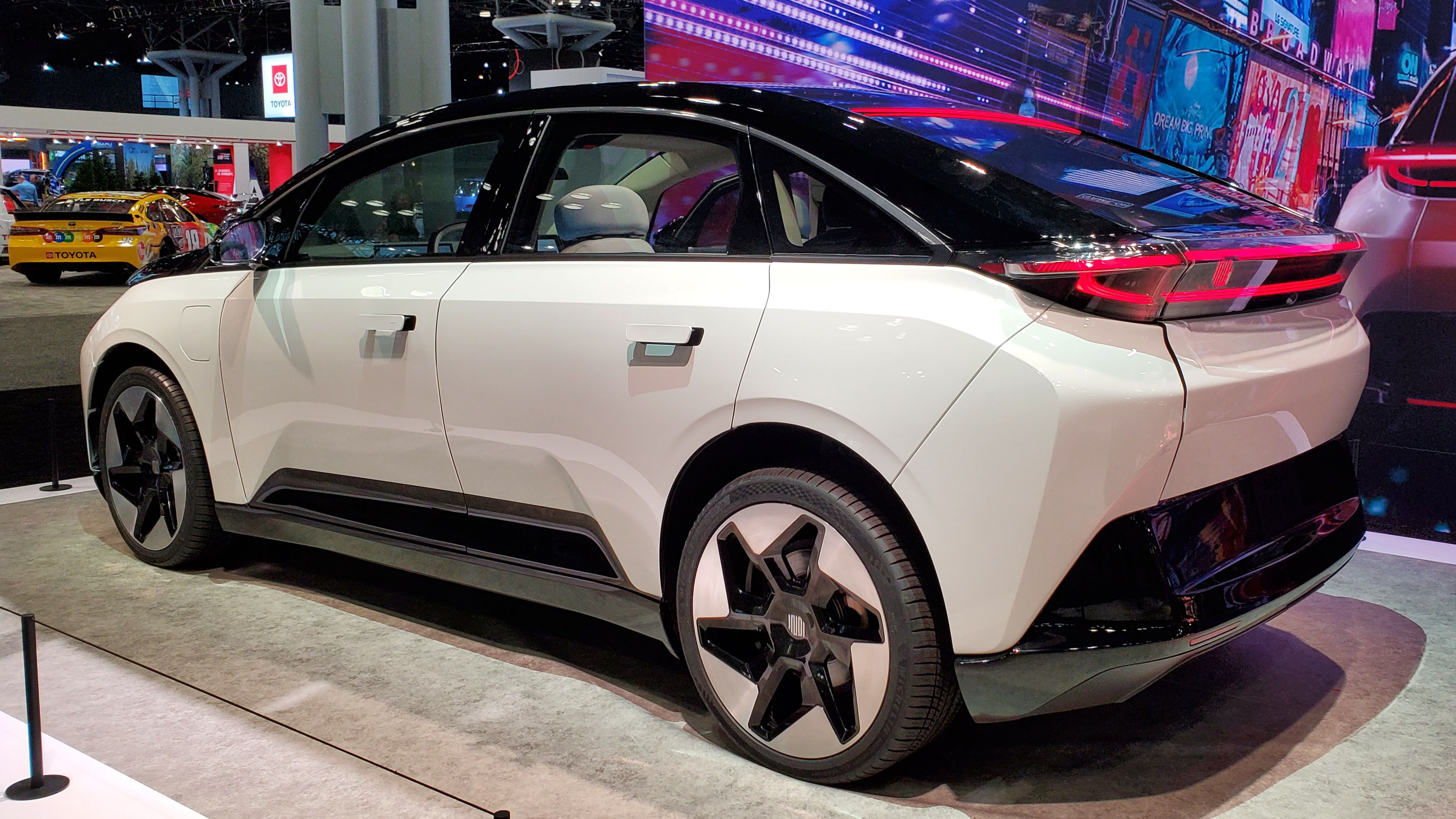 It's not just an electric vehicle, the INDI EV One is a traveling video arcade and studio. Featuring a supercomputer integrated into the vehicle, the INDI One allows riders to play the latest generation games, capture content while on trips with the carís many interior and exterior cameras, live stream videos, and even shoot, edit and upload content to the cloud ñ all from inside the vehicle.
What We Know
Created by a Southern California startup, the five-passenger INDI One promises 475 horsepower and more than 535 lb-ft of torque offering acceleration from zero to 60 mph in 4.2 seconds. The all-wheel-drive fastback SUV boasts an adjustable air-ride suspension and a range of about 300 miles from its 95-kWh battery. The INDI one is expected to launch in the last quarter of 2022 with an expected MSRP of approximately $45,000.
What We Like

It's not just a family crossover, it's a traveling supercomputer: The INDI One boasts the power and functionality of advanced PCs thanks to its vehicle-integrated computer that allows vehicle passengers to stream Netflix, take Zoom meetings, reply to emails, on two 15.6-inch screens. Don't worry though: No self-driving for the INDI ONE. The gaming is not available for the driver to play while driving, just the passengers.