2022 New York Auto Show: 2023 Toyota bZ4X
April 13, 2022
2022 New York Auto Show: 2023 Toyota bZ4X
What's The Buzz
Originally introduced at the 2021 Los Angeles Auto Show, the 2023 Toyota bZ4X makes another appearance in New York. Toyota's introduction of the bZ4X represents the first of a global series of battery-electric vehicles to be introduced under the global "Toyota bZ" (Beyond Zero) brand umbrella.
The five-passenger bZ4X is the first fully BEV-dedicated platform to join Toyota's extensive lineup of electrified vehicles that, in total, account for about 25% of Toyota's total U.S. sales volume. Toyota promises to expand its electrified product portfolio to around 70 models globally by 2025, including 15 new battery electric vehicles, of which seven will be Toyota bZ models.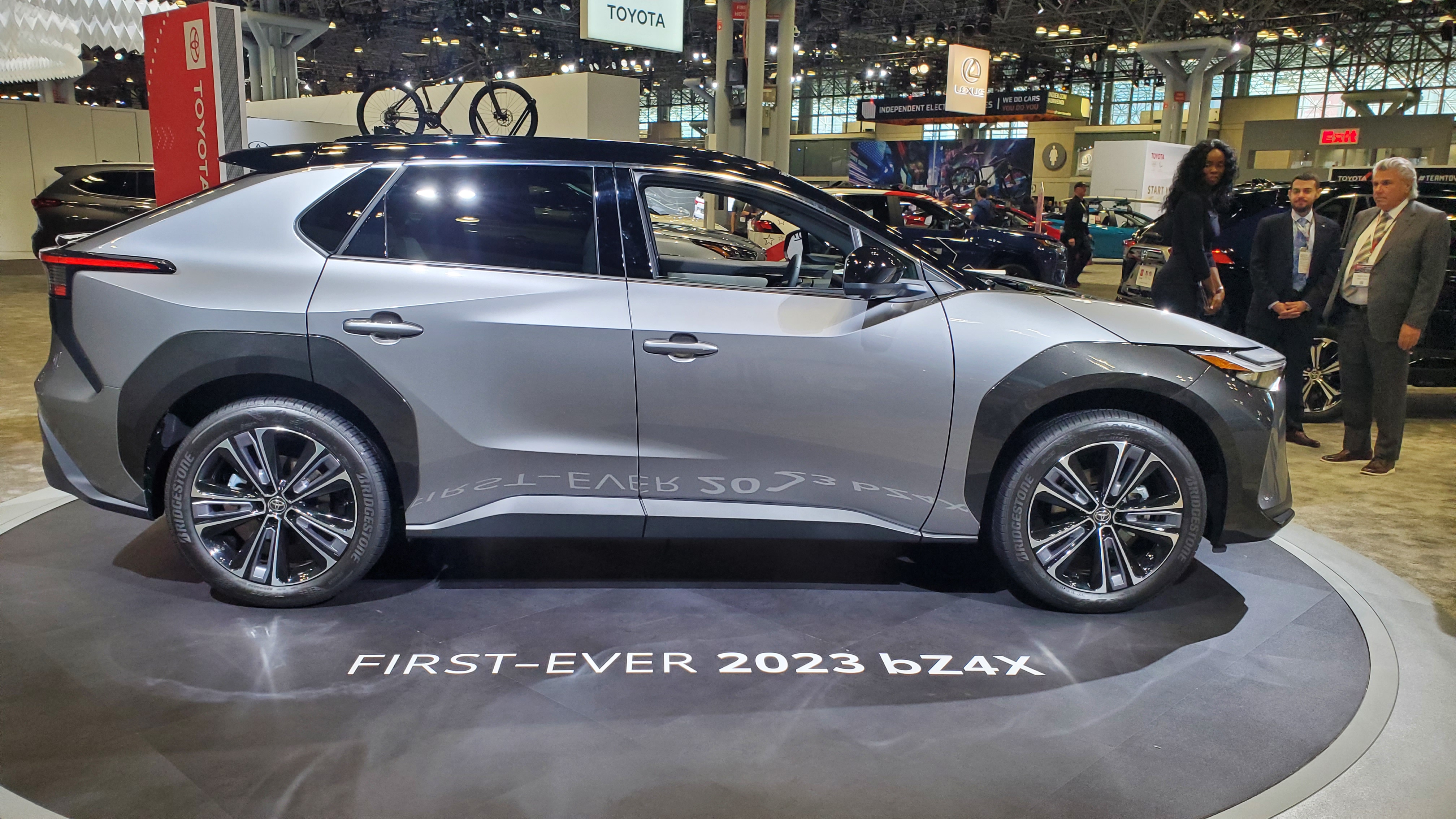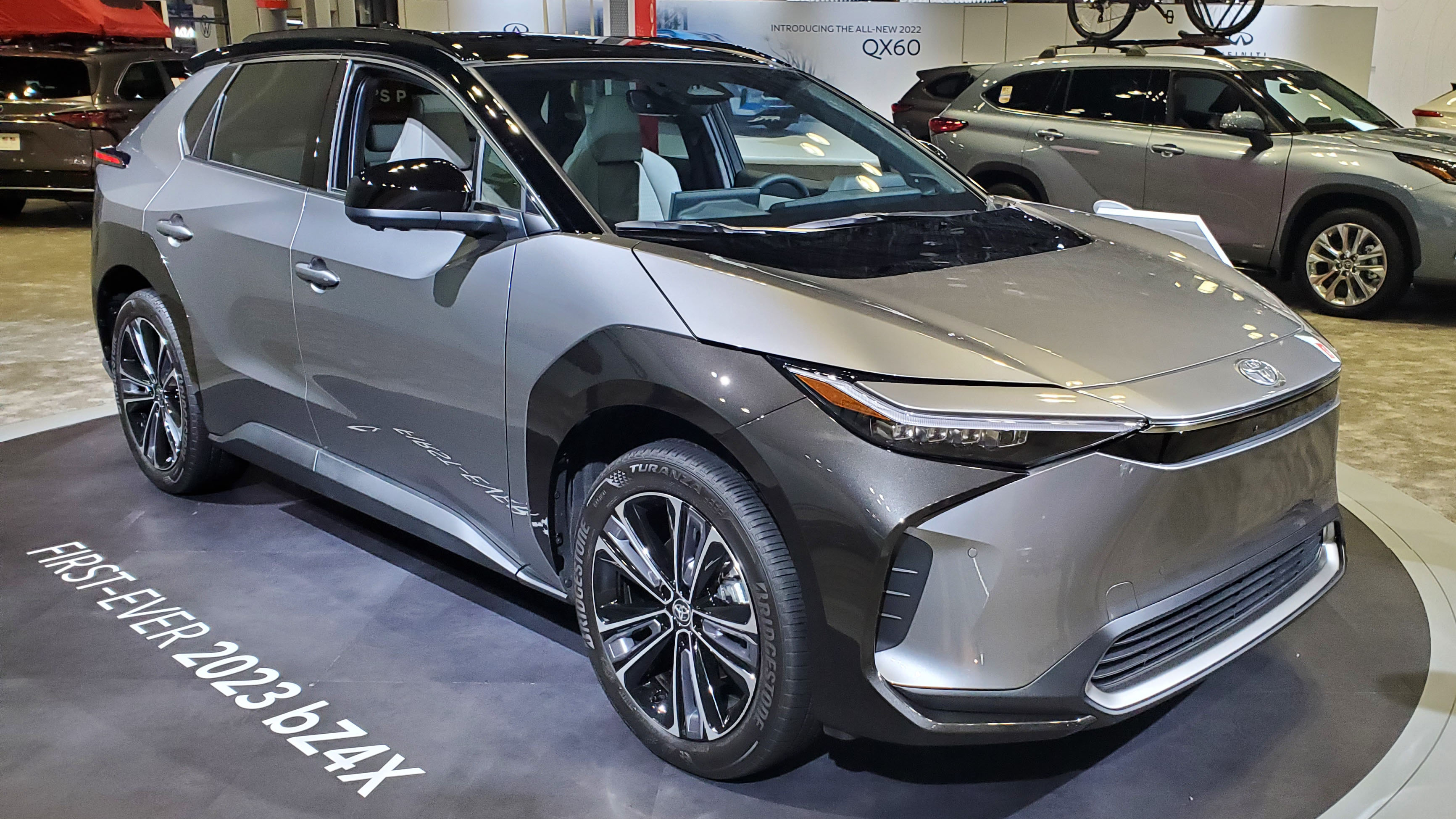 What We Know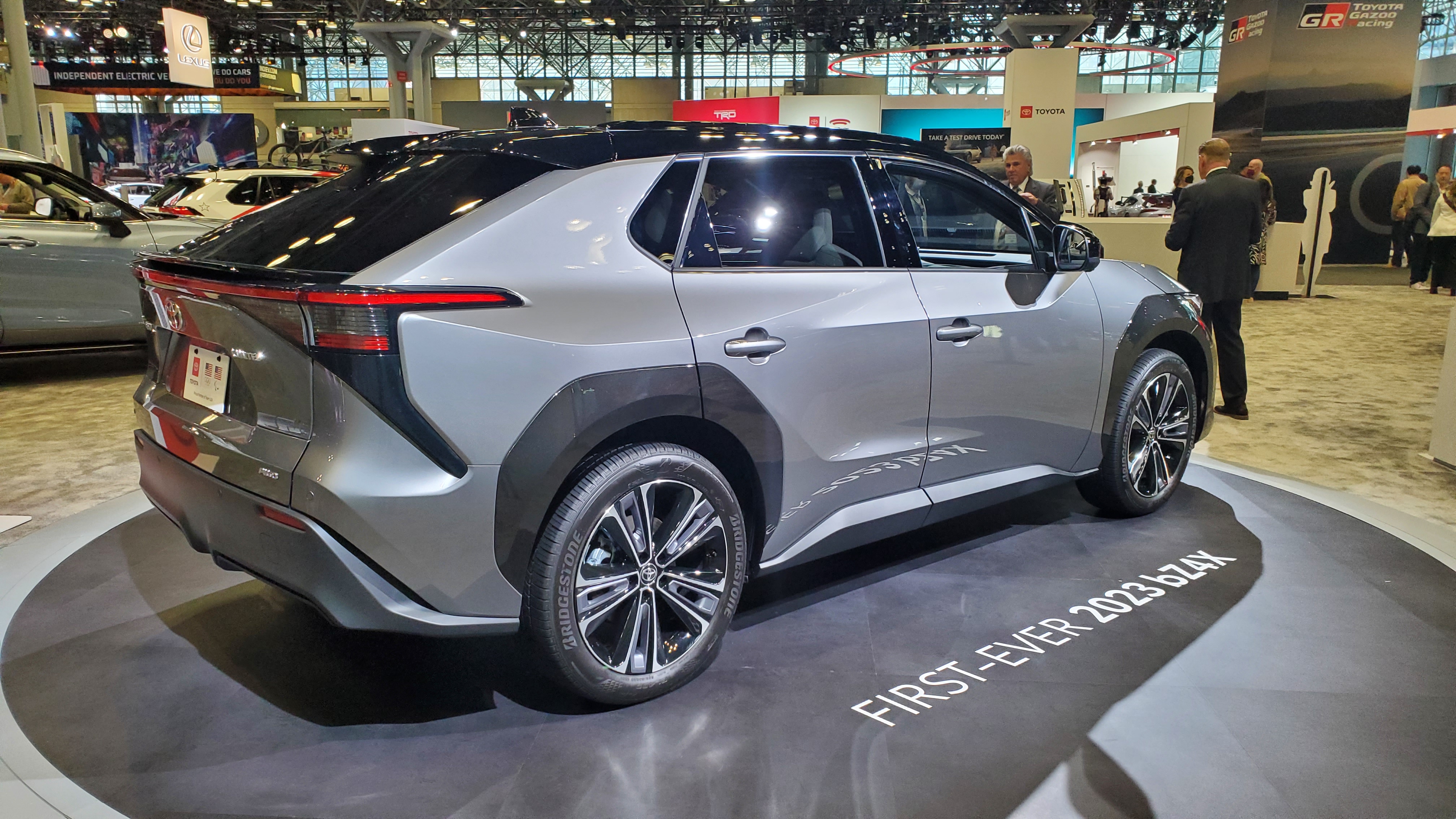 Jointly developed with Subaru, the five-passenger 2023 bZ4X SUV is powered by a 355-volt Lithium-Ion battery pack promising a manufacturer-estimated range of up to 250 miles for base XLE front-wheel-drive models and approximately 230 miles for the AWD Limited model.
Front-wheel-drive models feature a single 150kw AC synchronous electric motor with 201 horsepower providing acceleration from zero to 60 mph in about 8.4 seconds; AWD models are driven by two 80kw motors (one for each axle) totaling 215 horsepower and promising acceleration to 60 mph in 7.7 seconds.

What We Like
Free electricity! Customers who purchase or lease a new 2023 Toyota bZ4X will get one year of unlimited complimentary charging at all EV go-owned and operated public charging stations nationwide.
Solar panels integrated into the bZ4X trickle-charge the battery and are expected to capture enough energy for about 1000 miles of driving range per year. On cloudy days a 150-kW fast charger can bring the bZ4X up to an 80% charge in 30 minutes.
Finally, if you're one of those who lose their keys frequently, the bZ4X includes a digital key that gives owners the ability to lock, unlock, and start the vehicle with a tap of a smartphone. Convenient digital keys can also be handed over between smartphones, making it easy for family and friends to borrow and lend vehicles remotely.
Pricing for the 2023 Toyota bZ4X is expected to range from $36,000 to $43,000, before considering any federal or state EV tax rebates.