2022 New York Auto Show: 2023 Nissan Ariya
April 13, 2022
2022 New York Auto Show: 2023 Nissan Ariya
What's The Buzz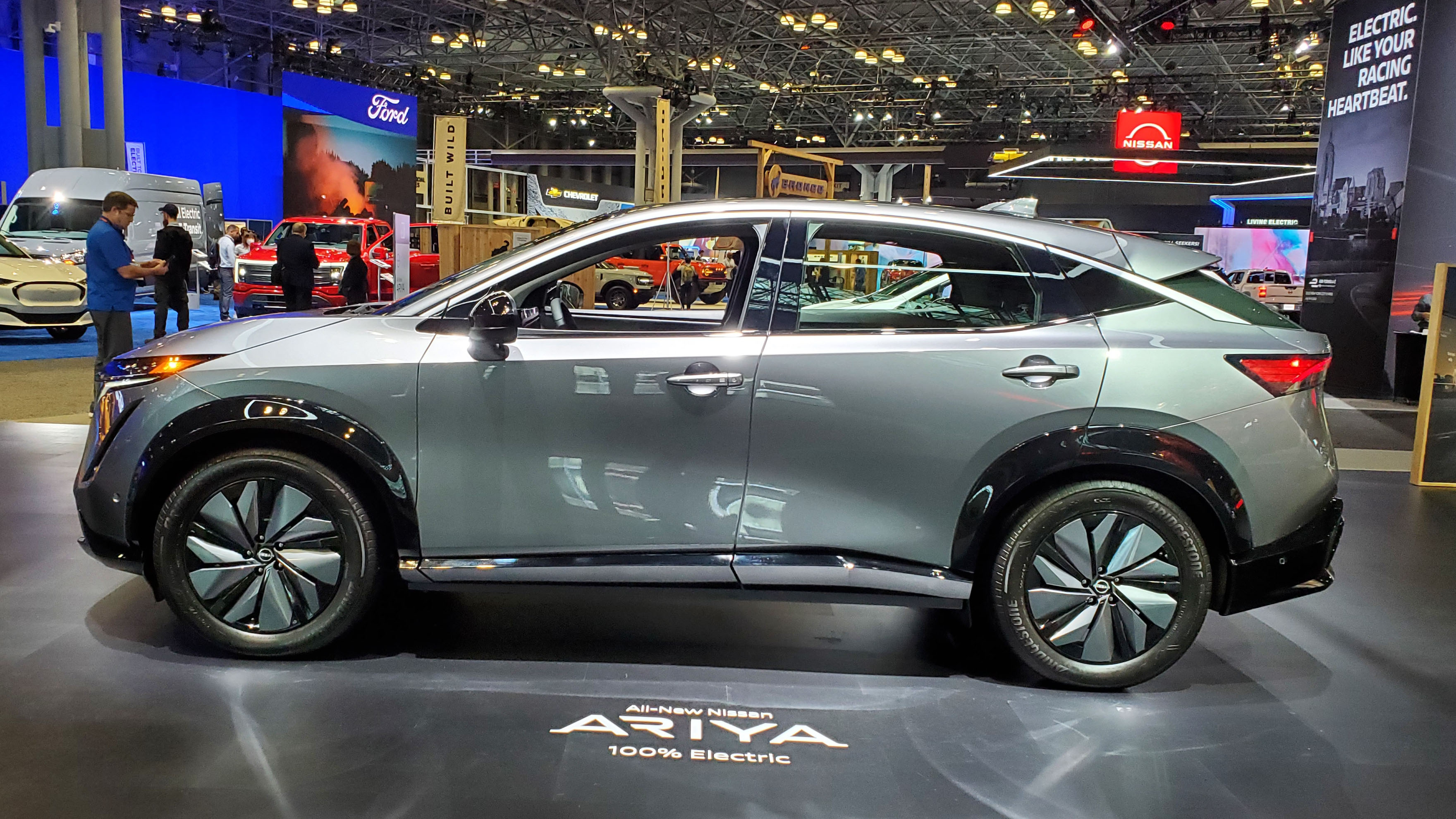 The all-new 2023 Nissan Ariya, Nissan's first all-electric crossover, has some big shoes to fill. Available in both front- and all-wheel drive, the two-row, five-passenger SUV builds on Nissan's strength as an EV pioneer and innovator, and follows after the groundbreaking Nissan LEAF, which has racked up global sales of more than 550,000 vehicles since its introduction more than a decade ago.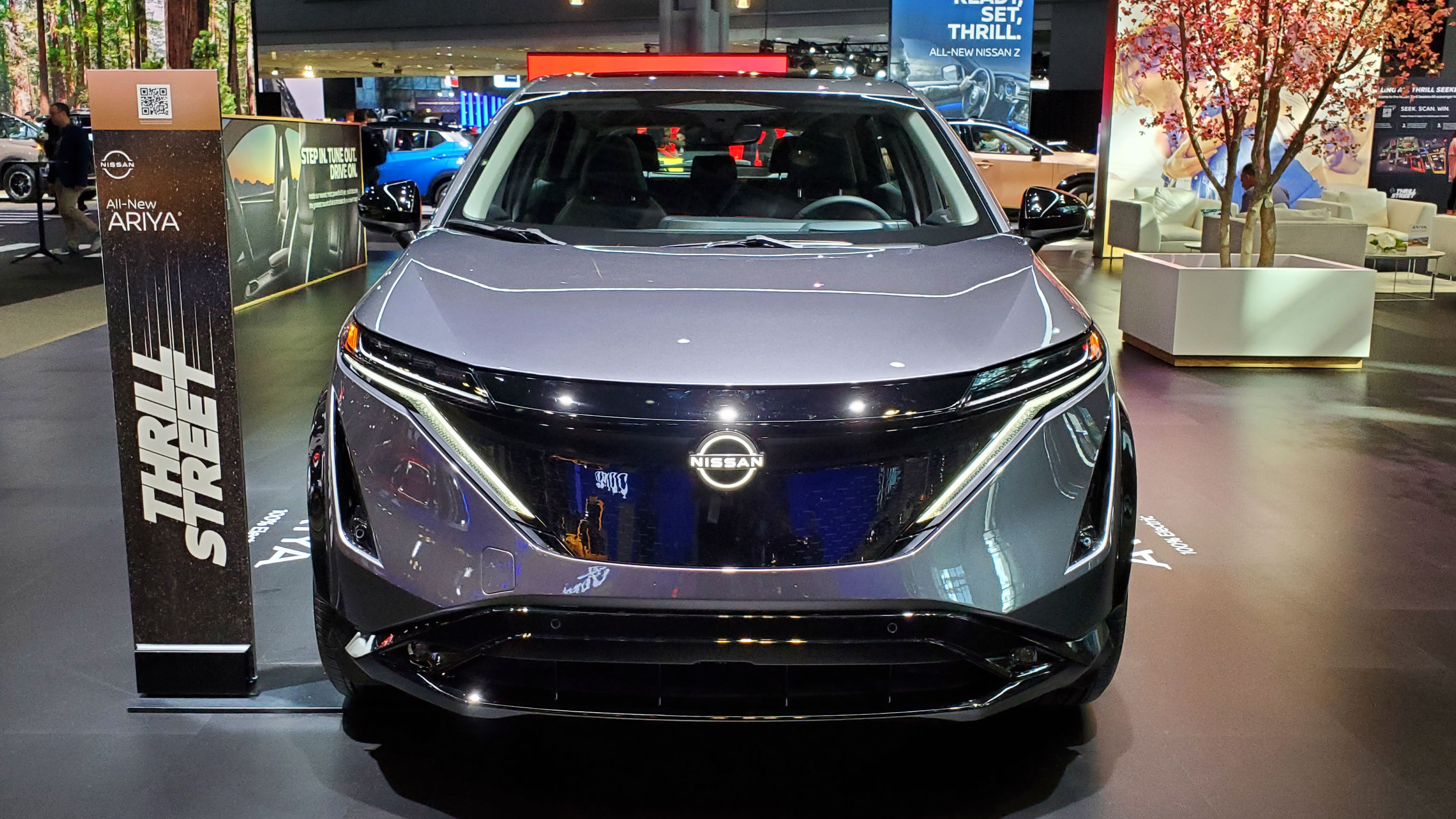 What We Know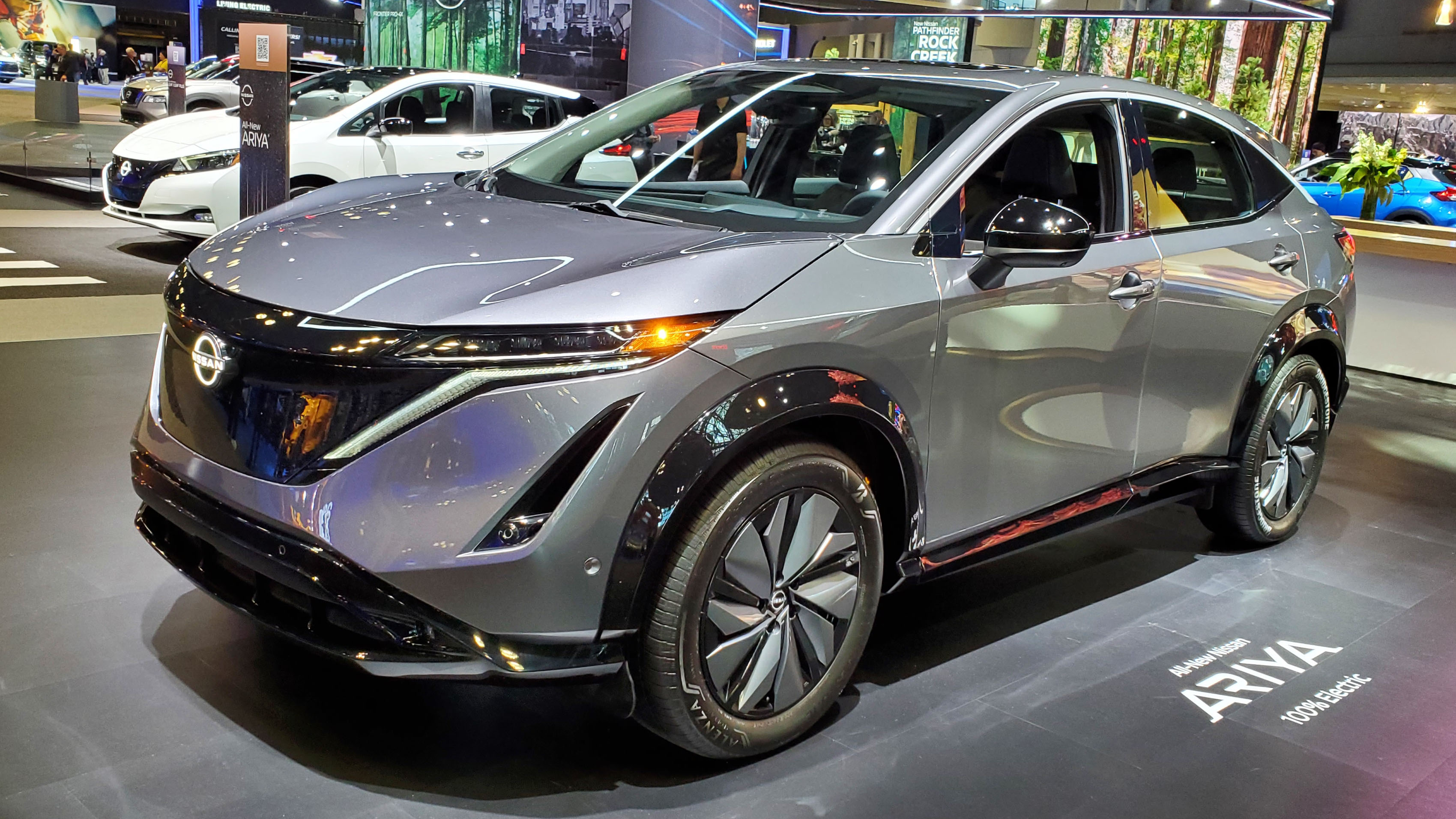 Four Nissan Ariya models are initially available to reserve, each equipped with an advanced liquid-cooled 87 kWh Lithium-Ion battery.
The lineup starts with the Ariya Venture+, promising an estimated range of up to 300 miles from its 238-horsepower AC synchronous motor that delivers 221 lb-ft of torque to the front wheels and acceleration from zero to 60 mph in 7.2 seconds. Nissan quotes a starting MSRP of $45,950.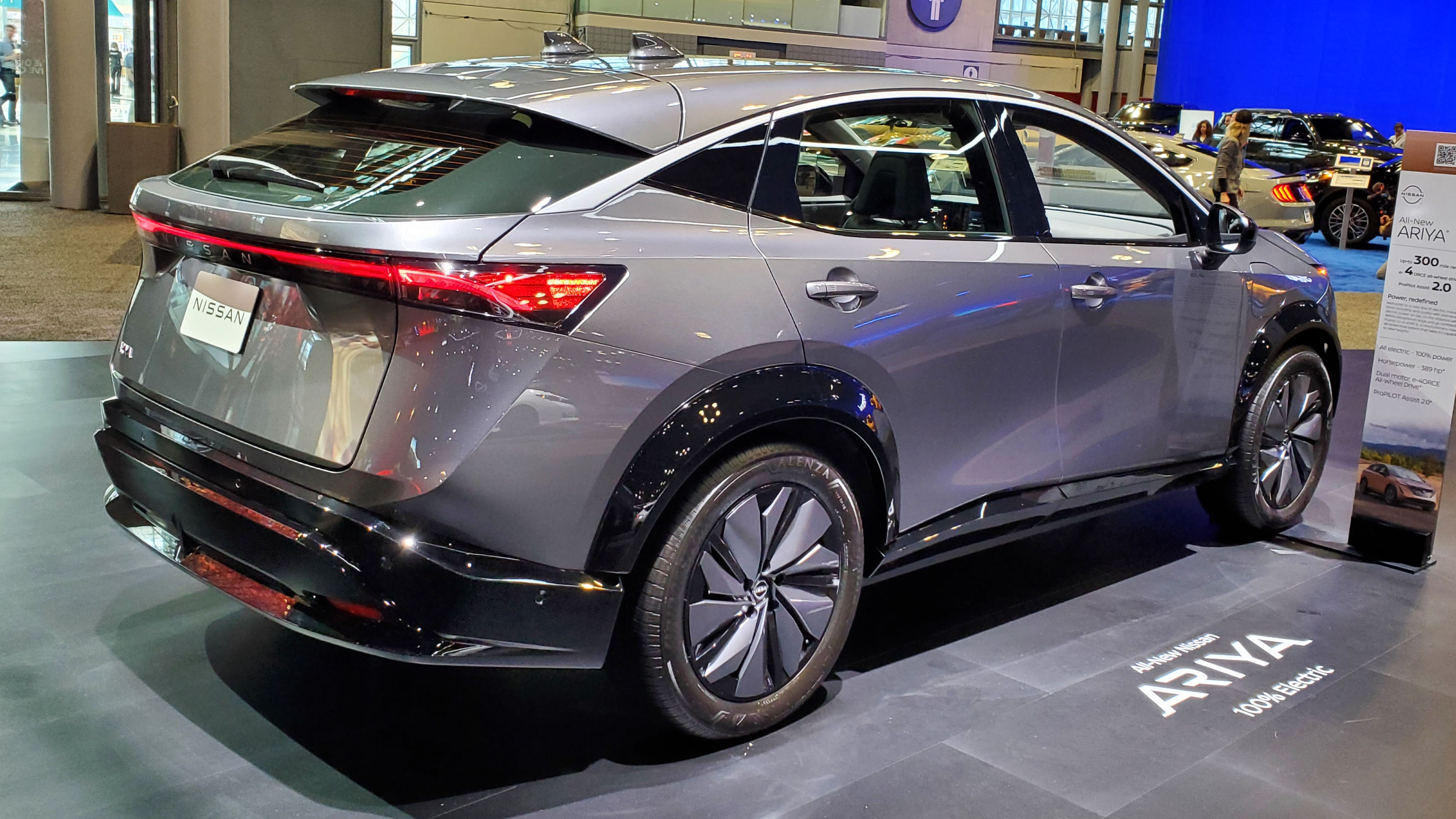 At the top of the line is the Ariya Platinum+, which promises an estimated range of up to 265 miles from its 389-horsepower AC synchronous motor and acceleration from zero to 60 mph in 4.8 seconds; it boasts a snappy 442 lb-ft of torque and Nissan's e-4ORCE AWD system, and is priced at $58,950.
Of course, these prices could be reduced by $7,500 or more depending on Federal and local tax incentives. Ariya deliveries are expected to begin this Fall; additional models, including those with a 63 kWh Lithium-Ion battery will be announced at a later date.
What We Like
All Ariya models benefit from Nissan's ProPILOT Assist, allowing attentive drivers to take their hands off the steering wheel under certain conditions. Some models will feature ProPILOT Assist 2.0, which also supports multi-lane highway driving tasks such as lane changes, passing, and highway exiting.
Inside its lounge-like interior, Ariya's connectivity display interface features both a 12.3-inch instrument monitor and 12.3-inch center display along a single horizon, with easy access to battery information, range, and navigation using a simple swipe.