2022 New York Auto Show: 2023 Kia Niro EV
April 13, 2022
2022 New York Auto Show: 2023 Kia Niro EV
What's The Buzz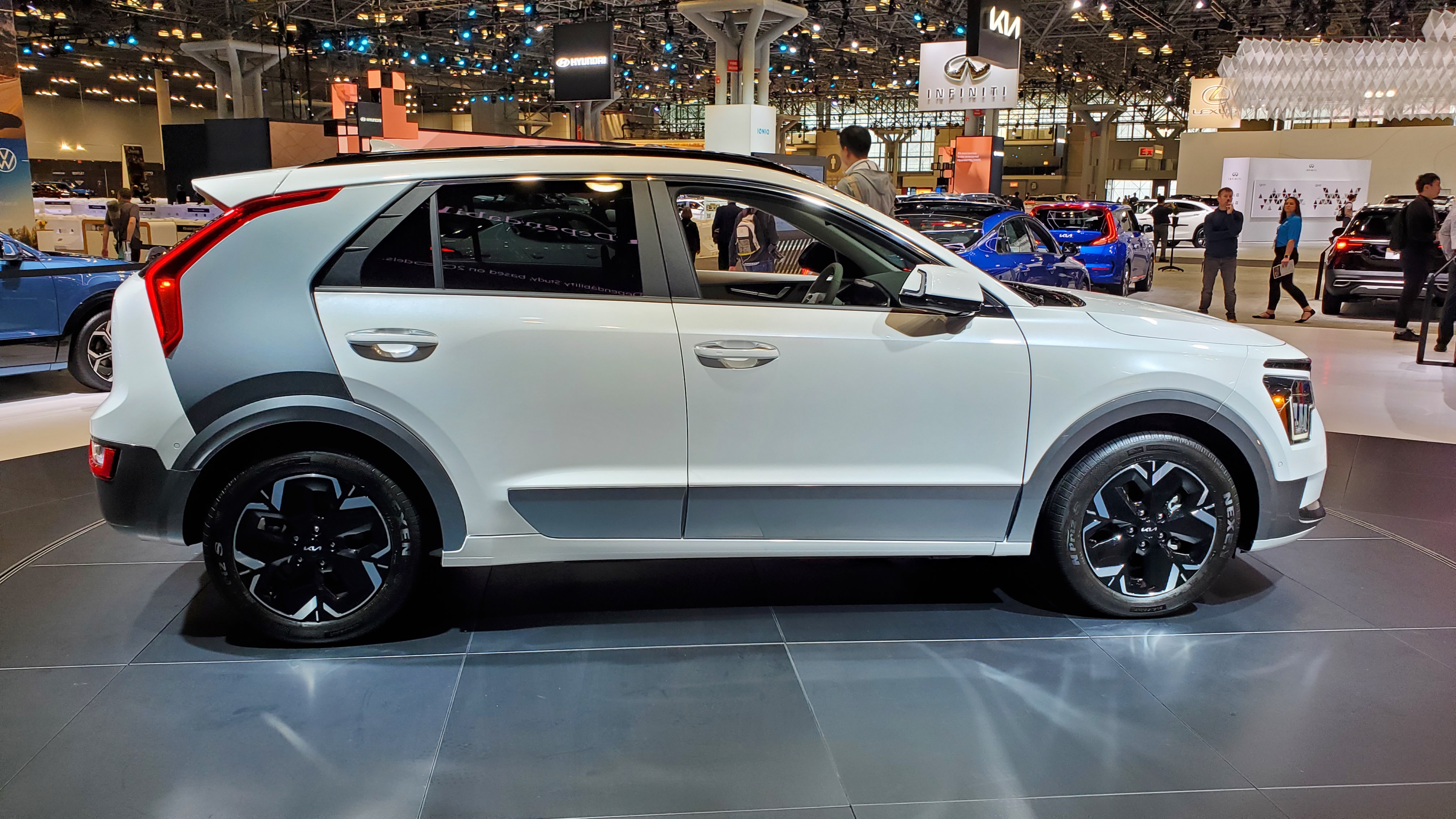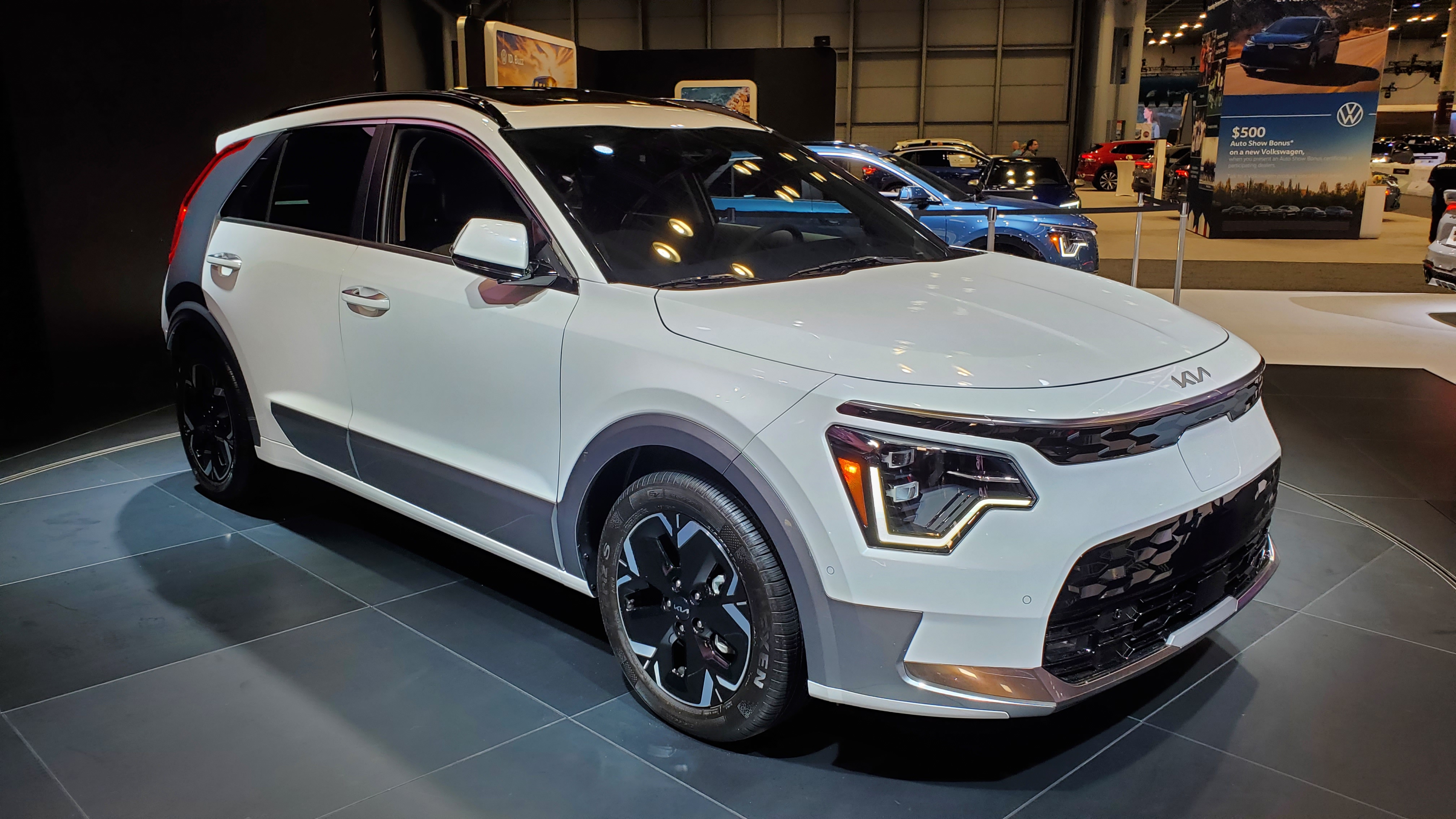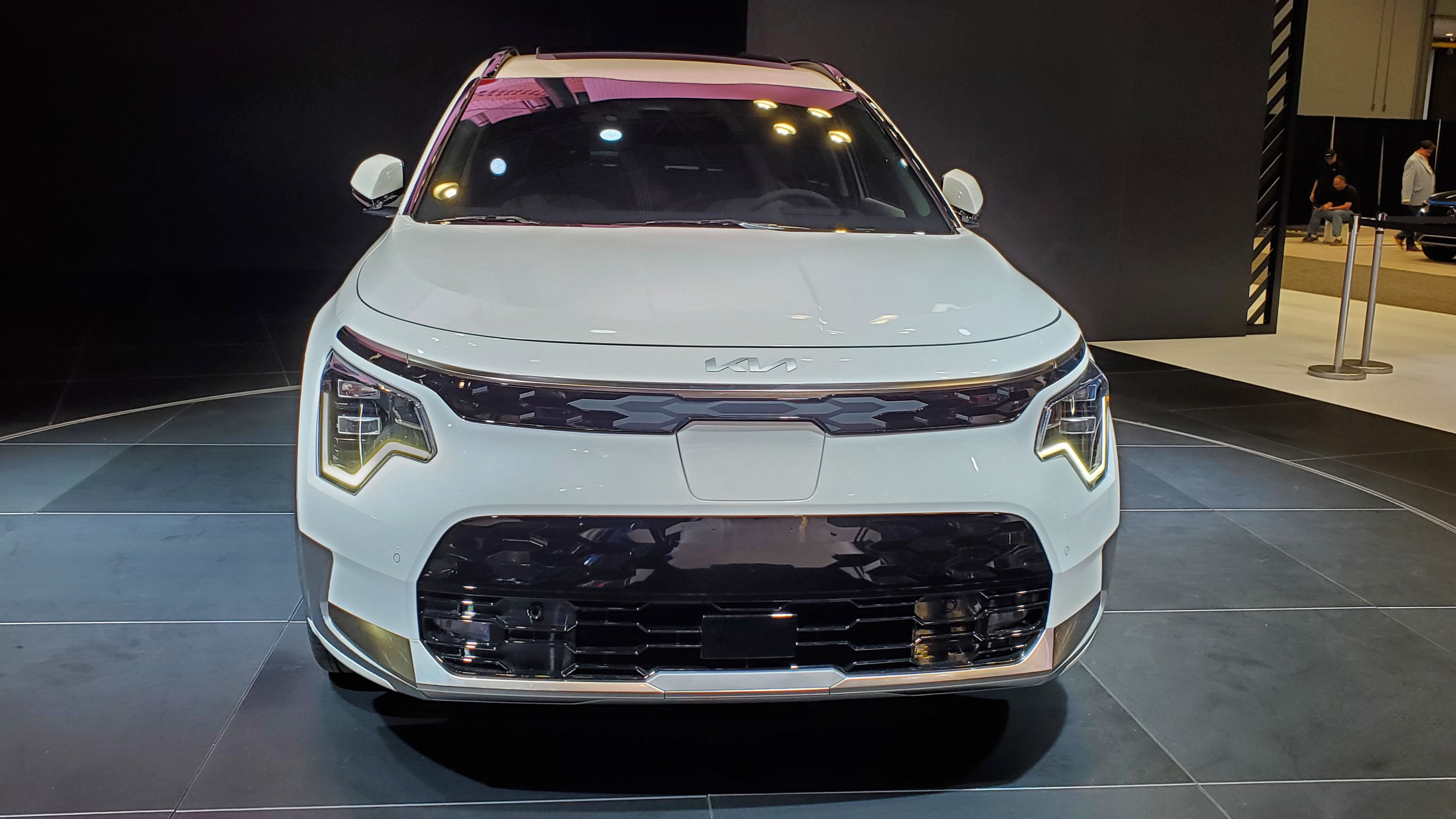 The second-generation Niro gets a new look inside and out, promising many of the design cues first seen on the HabaNiro concept shown at the 2019 New York Auto Show, including the unique contrast-painted C-pillar outside, and distinctive styling and fresh tech inside. Kia is known for providing a great value for the money with Niro pricing estimated to start at around $42,000.
What We Know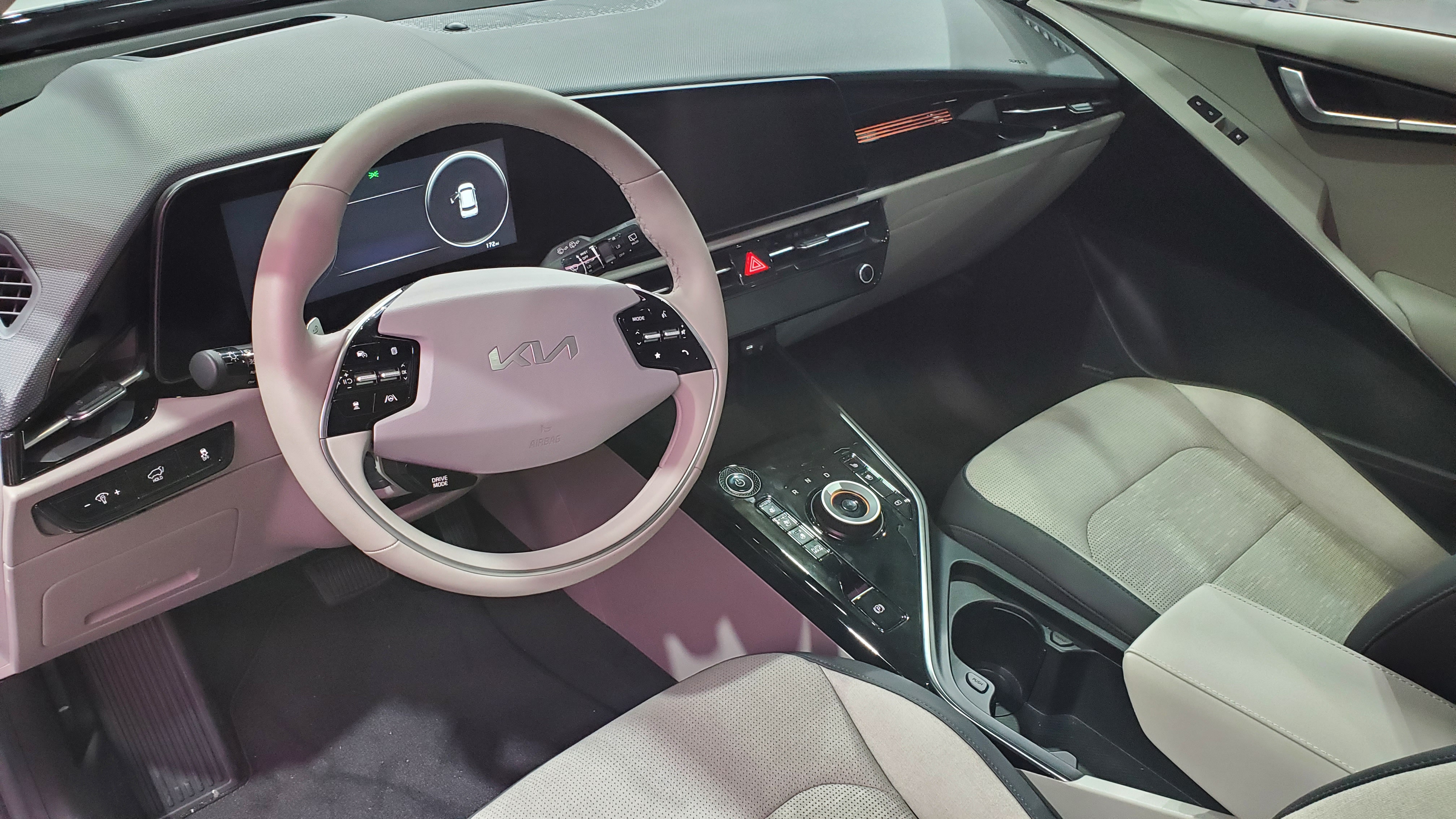 The all-new 2023 Niro EV crossover SUV is slightly larger than the outgoing model and is expected to feature a 64.8-kWh battery pack powering a 201-hp motor that pushes 188 lb-ft of torque to the front wheels. While EPA numbers haven't been officially announced yet, the existing model promises an EPA-estimated 239 miles of range per charge and its batteries can be replenished to full in 59 hours at 110V, 9.5 hours at 220V, and 1.25 hours with Level 3 440-volt charging.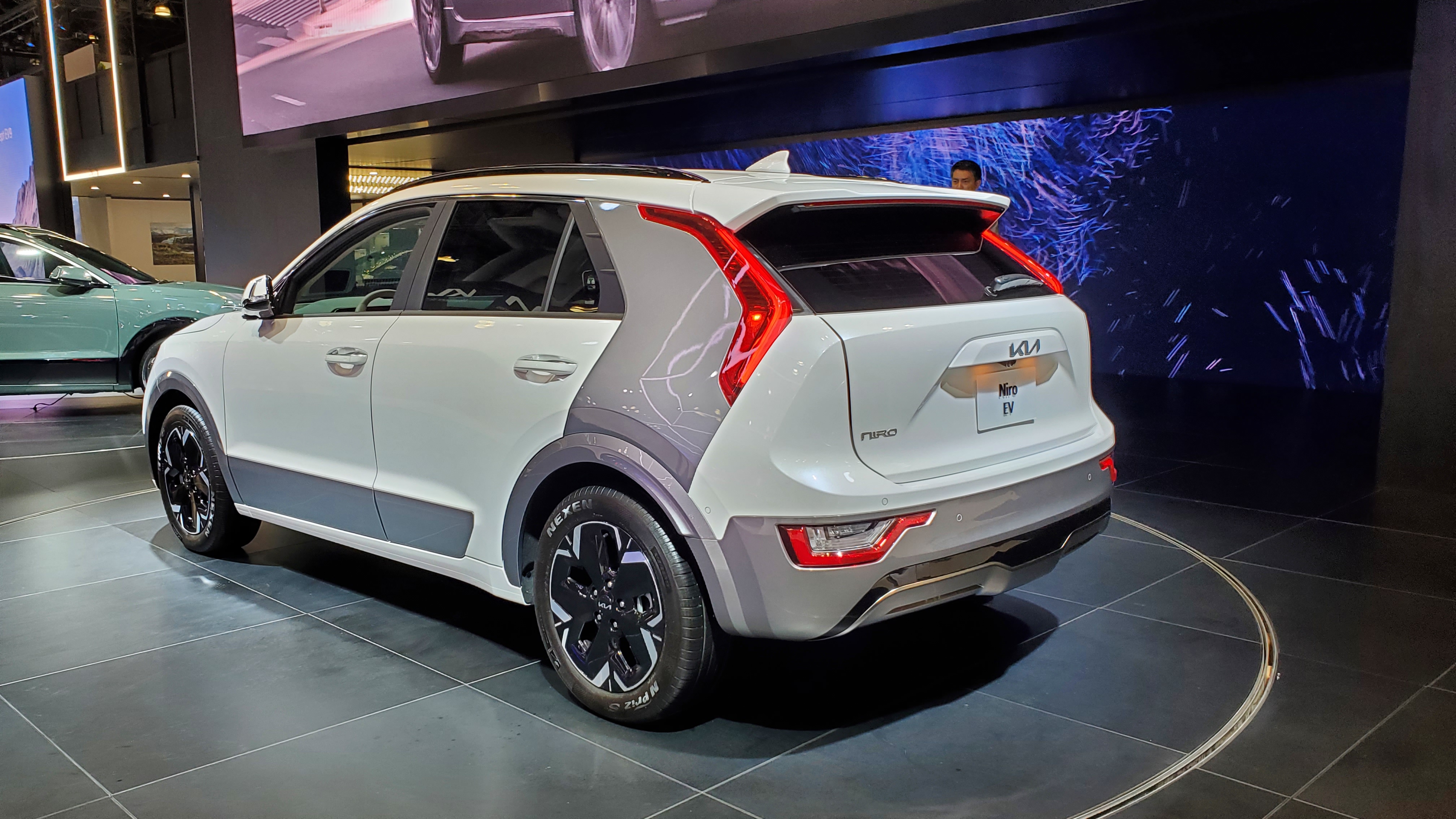 Niro is a key component of Plan S, the brand's ambitious electrification and sustainability initiative, which promises to deliver 14 new EVs globally across multiple vehicle segments by 2027.
Additionally, the Kia Niro EV has taken top honors in the J.D. Power Electric Vehicle Experience Ownership Study for the second year, their top award overall for mass-market-EV ownership experience. That's a great sign for Kia's edgy-looking tall hatchback.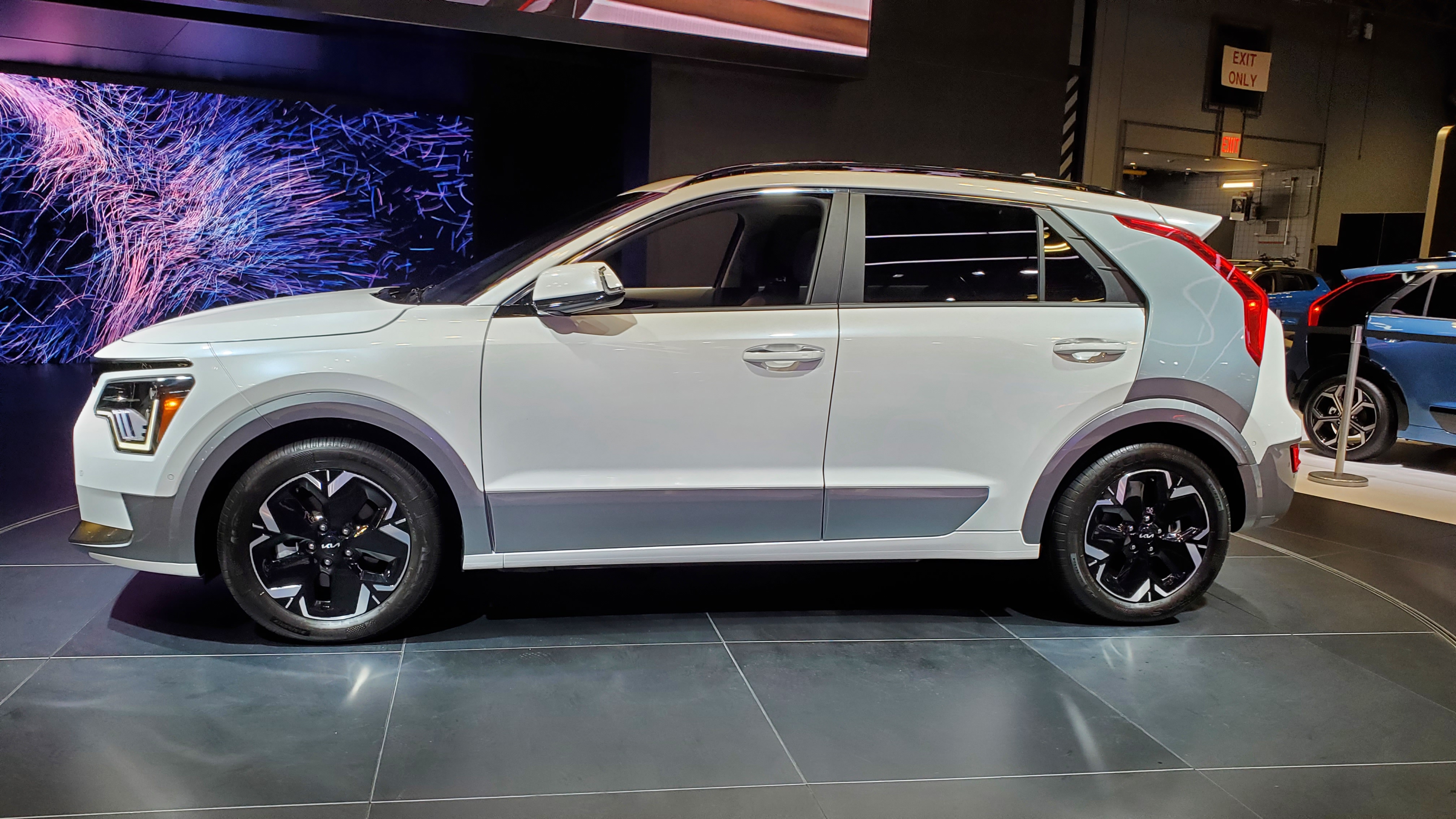 What We Like
Keeping with its eco-friendly persona, the 2023 Niro boasts sustainable materials, including recycled wallpaper for the headliner, bio-based polyurethanes with Tencel from eucalyptus leaves for the seats, and BTX-free paint for the door panels. Vehicle-To-Load support will allow bi-directional charging, which means the Niro EV can use its battery to charge other EVs and power electronic appliances, electronic equipment, and more.