2022 New York Auto Show: 2022 Chevrolet Bolt EUV
April 13, 2022
2022 New York Auto Show: 2022 Chevrolet Bolt EUV
What's The Buzz
Chevrolet is expanding its electric vehicle portfolio with the introduction of the new, all-electric 2022 Bolt EUV alongside its redesigned 2022 Bolt EV. Based on the same platform and utilizing the same powertrain as the Bolt EV, the Bolt EUV is slightly larger than the Bolt EV with a more rugged design and a more spacious cabin. The Bolt EUV also offers underfloor storage.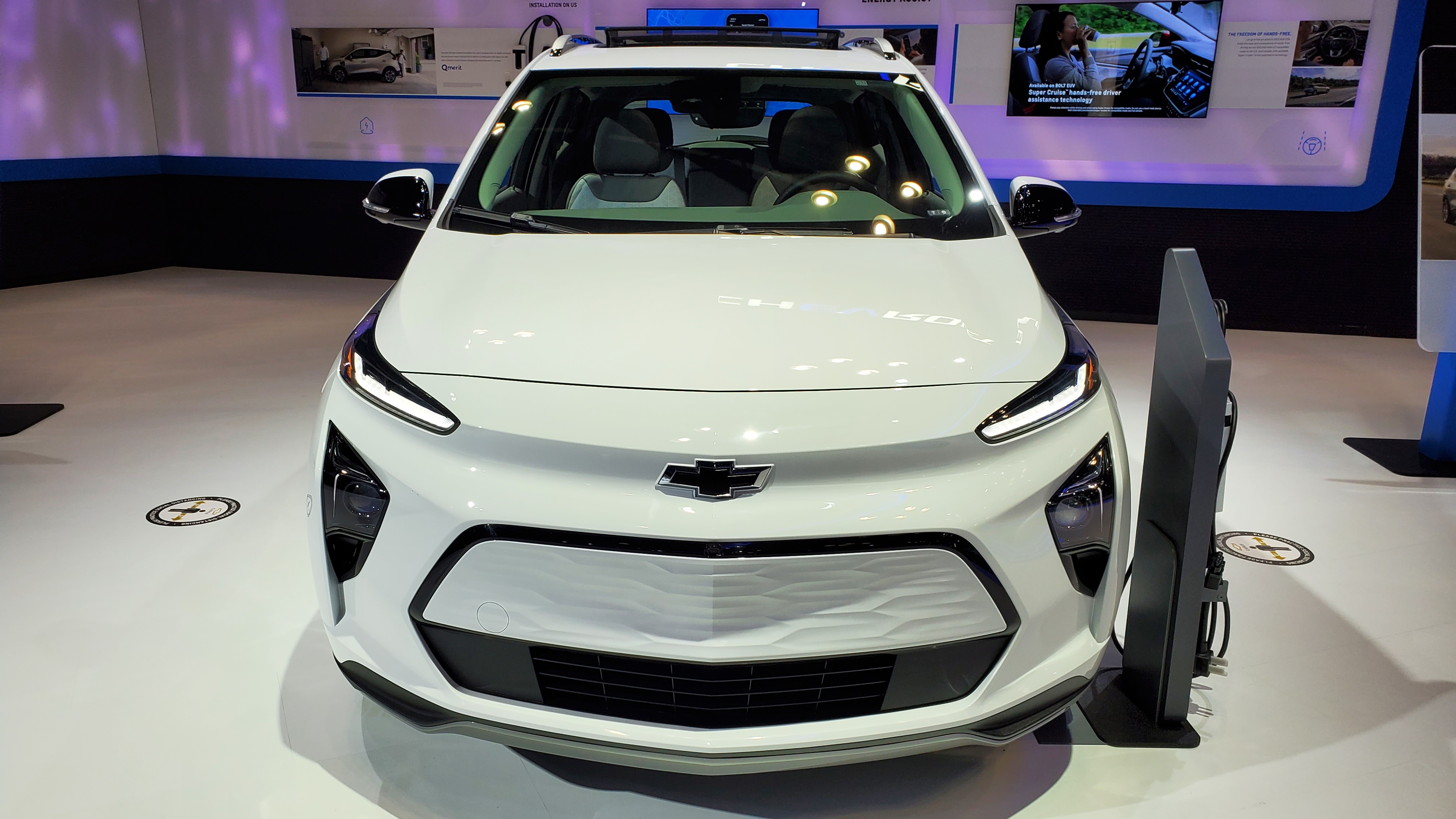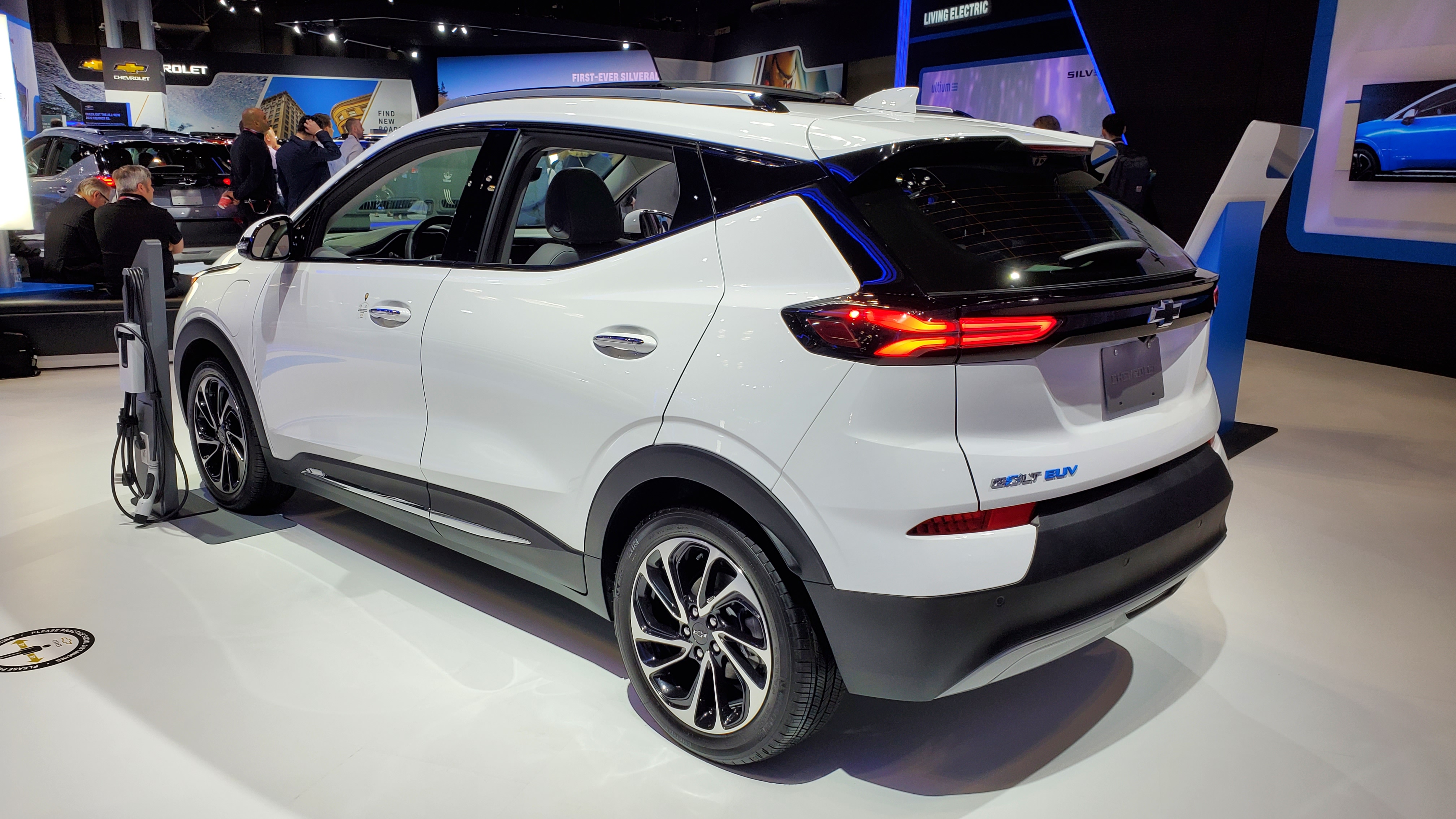 What We Know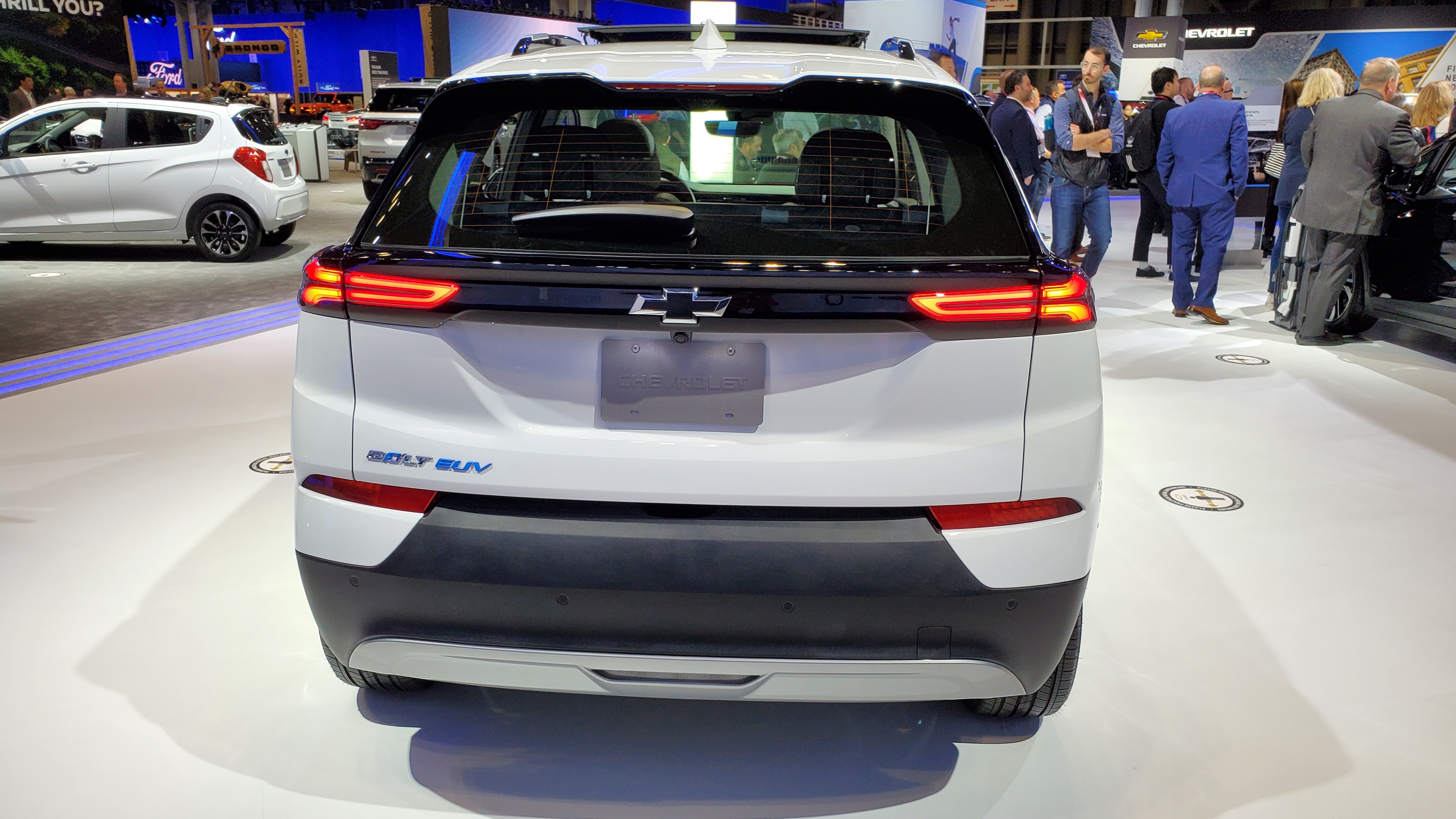 A single permanent magnetic drive motor delivers 200 horsepower and 266 lb-ft of near-instant torque, while its advanced 65 kilowatt-hour, lithium-ion battery pack helps the Bolt EUV offer up to an EPA-estimated 247 miles of range (416 km) on a full charge. Acceleration from zero to 60 mph takes 7 seconds and a limited warranty covers the battery and specific electric propulsion components for eight years or 100,000 miles.
One pedal driving lets the driver speed up, slow down, and even come to a complete stop using only the accelerator pedal. And, as expected from an electric vehicle, partially regenerative braking contributes to battery charge when the brake pedal is activated.
The five-passenger 2022 Bolt EUV is available in two trim levels priced from $33,500 to $38,000.

What We Like
The 2022 Bolt EUV offers a changeable plug that can be plugged into a standard 120-volt three-prong outlet for Level 1 charging, which adds about 4 miles of range per hour, or a 240-volt outlet for Level 2 charging, which, depending on amps, can provide from 25 to 37 miles of range per hour for a full charge in 7 to 10 hours.
Chevrolet will cover the standard installation of Level 2 charging outlet for eligible customers who purchase or lease a 2022 Bolt EUV. Apartment dwellers or those who cannot install a home charger will appreciate its standard DC fast public charging capability that enables the Bolt EUV to add up to 95 miles of range in 30 minutes. Drivers can easily do that at public chargers while shopping or dining.
The 2022 Bolt EUV is the first Chevrolet offered with Super Cruise, the industry's first true hands-free driver assistance technology for enabled roads. It can be used on more than 200,000 miles of enabled roads in the U.S. and Canada.